Jerome and I have agreed to continue celebrating our 'monthsaries' to keep the fire burning (char. haha) and at the same time, dine at new restaurants or discover hole-in-the-wall gastronomic places. Expect this blog to morph into a travel/food blog soon.
I've been wanting to try
Kuya J restaurant
, to which I've passed by numerous times because of the worthy competitor across it.
A restaurant is appealing to me if the place is well-decorated and has an infusion of art. I am no expert in the arts but in some way or another, I know how to appreciate it. Case in point is this fascinating lighting fixture---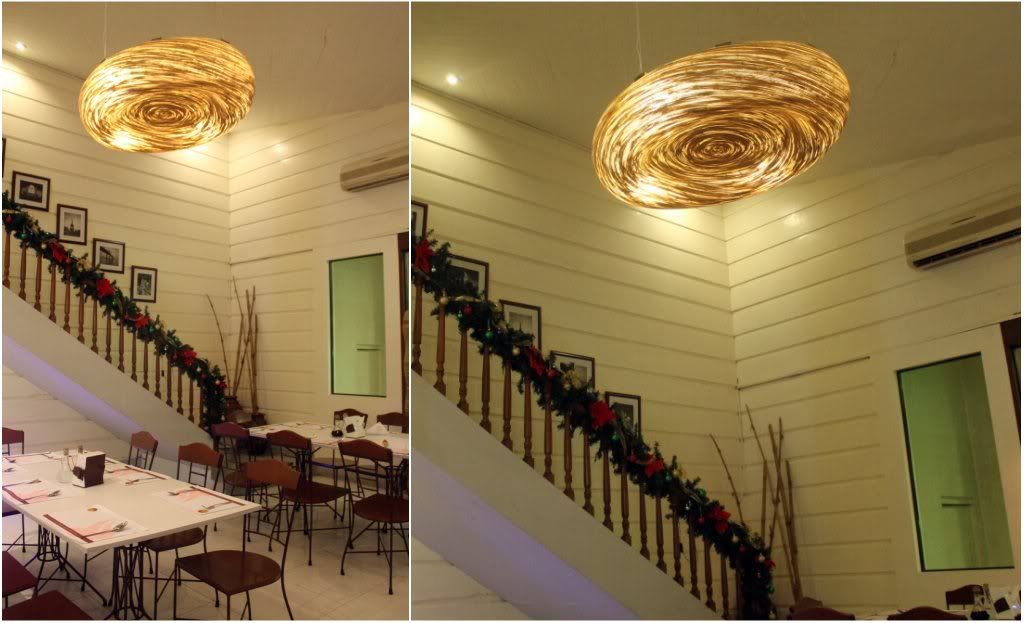 Then this wall decor---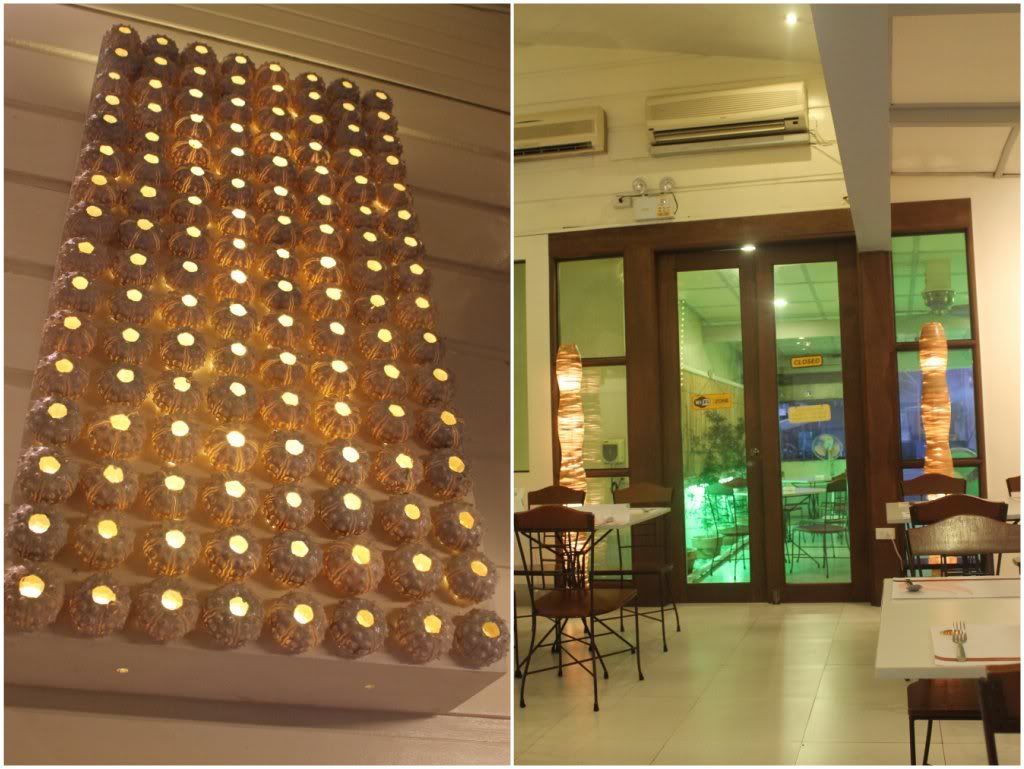 Of course, no matter how good the ambiance is, the quality of the food should not be compromised. Here in Kuya J, we were not disappointed.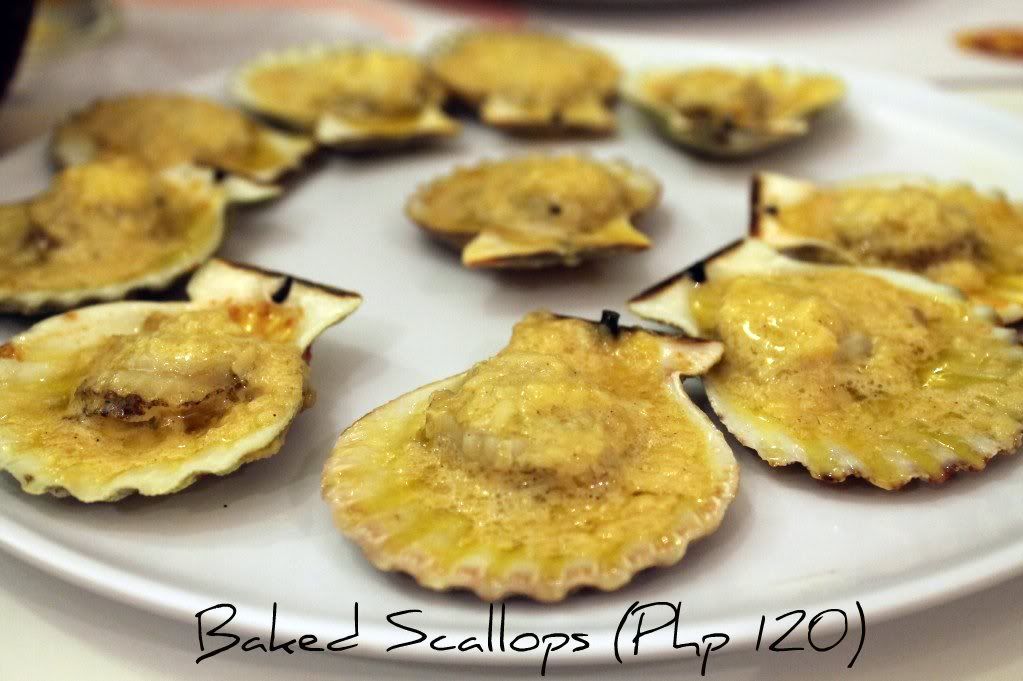 My all-time favorite dish-- drowned in butter, ah, heaven for me!
I've recently cultivated love for prawns and shrimps. This one exceeded my expectations.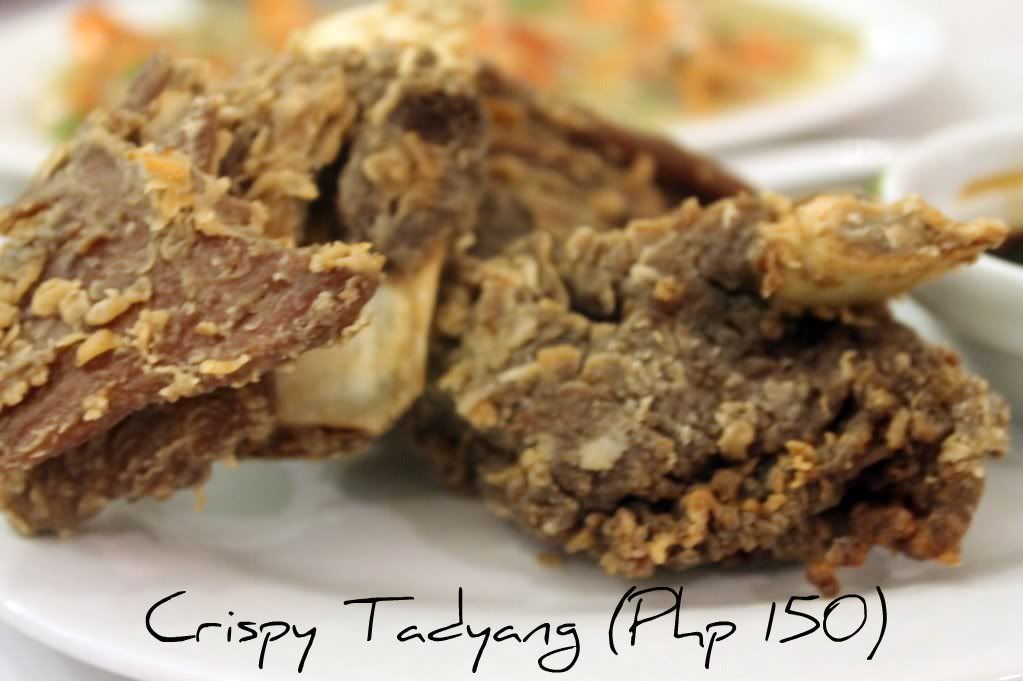 Looks tough on the outside, but the meat is surprisingly tender. Easy to chew. No kidding.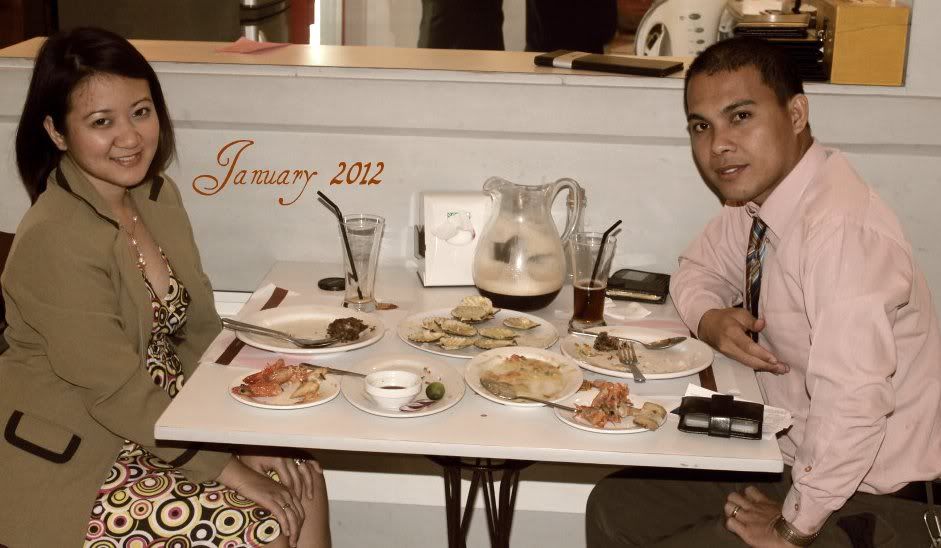 Our verdict?
Food Quality--4; Price--5; Ambiance--5; Accessibility--2.5.
Parking is not so good especially during peak hours of dining. You have to park on the side of the street.