Since February is the month of love, why not spend Valentines in a sweet place, as in chocolate sweet--make that premium European chocolate sweet--place. I'm talking about
Maitre Chocolatier
.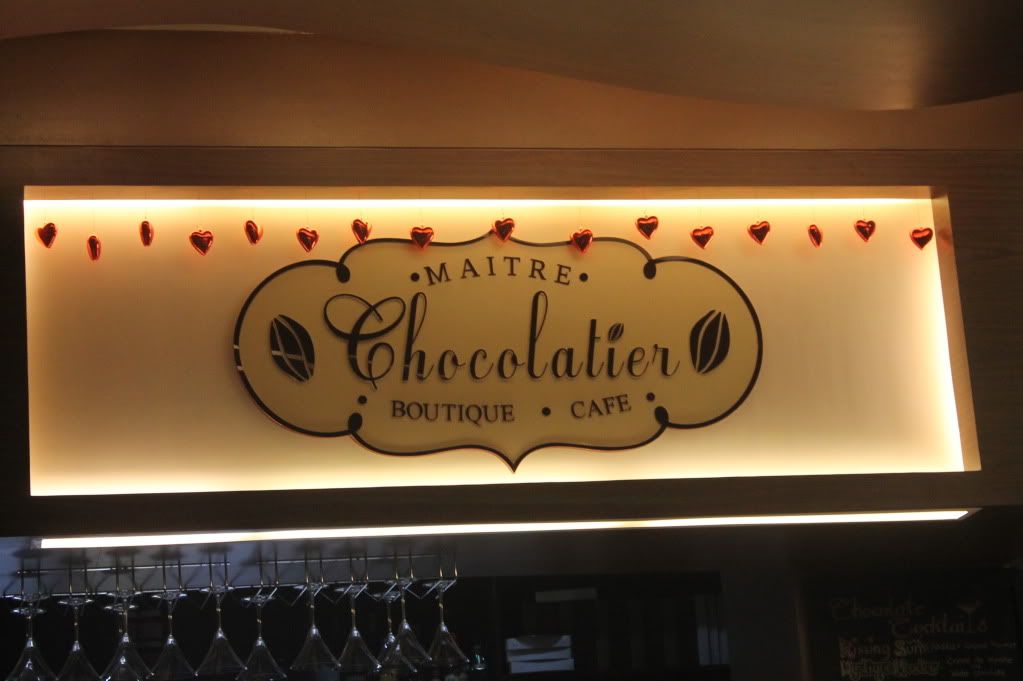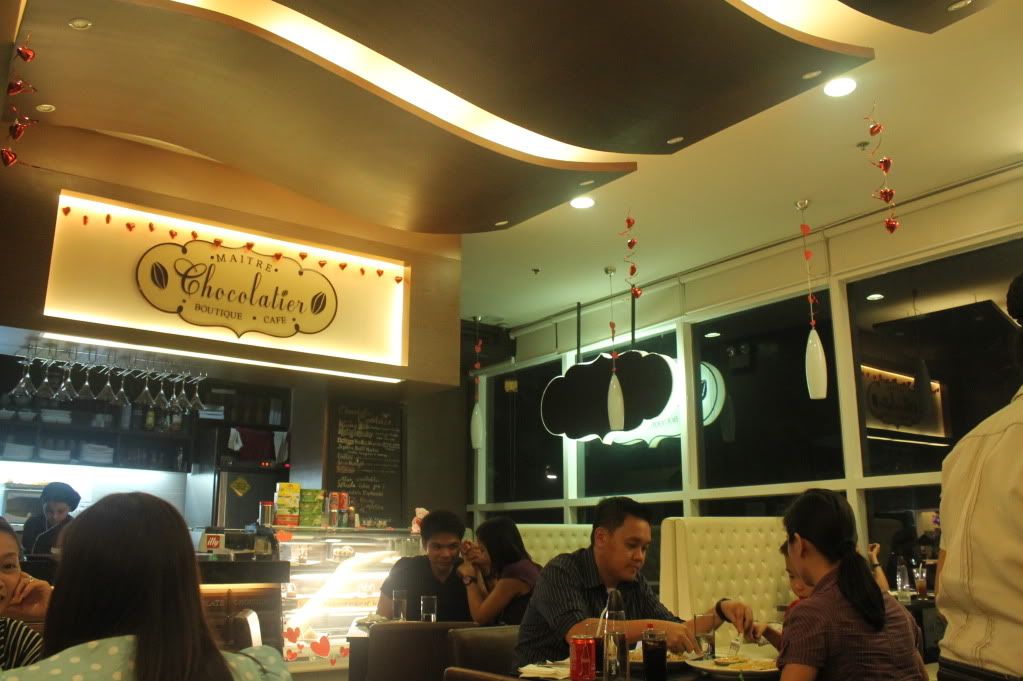 Maitre Chocolatier offers a tasteful array of premium European chocolate brands-- Ferrero (Italy), Ritter Sport (Germany), Lindt (Switzerland), Revillion (France) and many more. They offer not just chocolates, but the usual dish that we have, it's just that the taste is enhanced by these chocolates.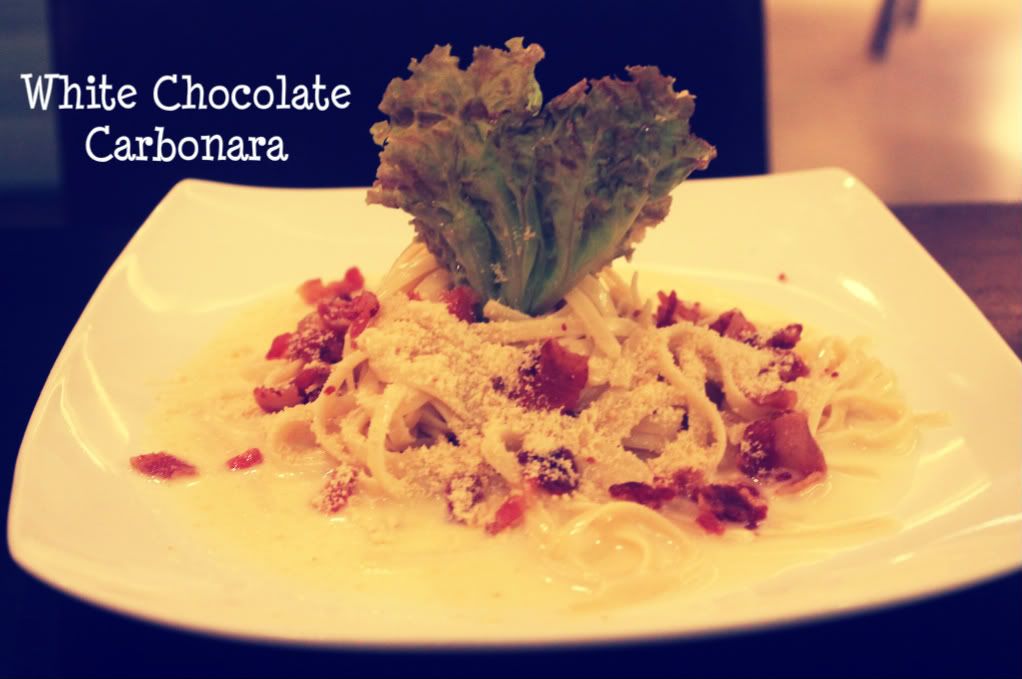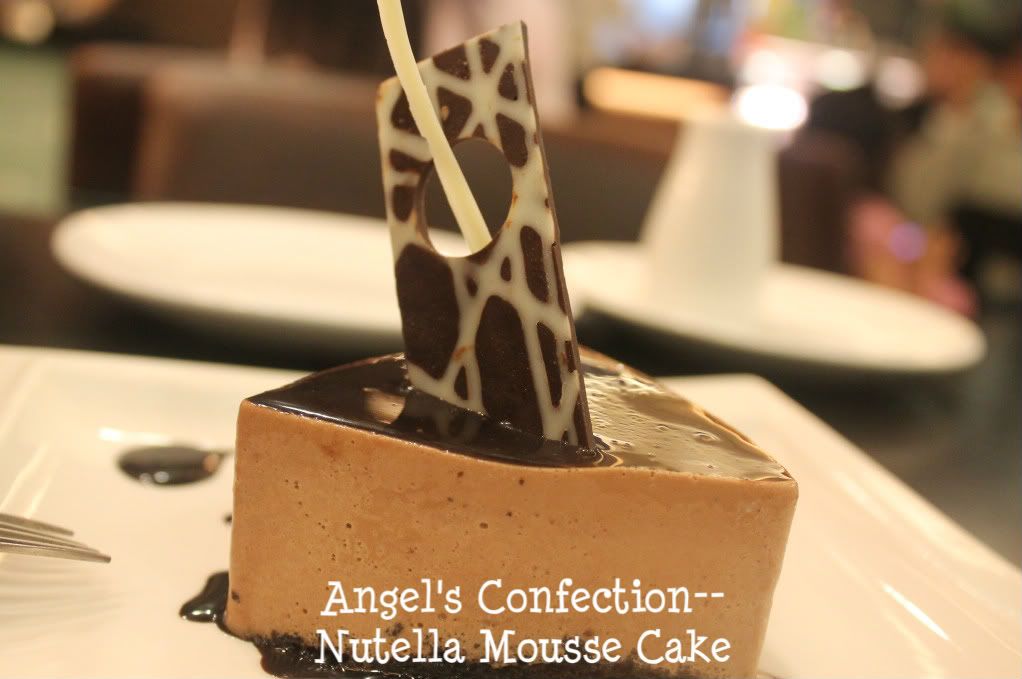 A chocolate boutique won't be a chocolate boutique if there's no rack full of chocolates.

For Valentines, they have this cute Ferrero bouquet.
My husband is a self-confessed un-romantic guy (yes, he said that. I have proof.) But I beg to disagree. Yes, he does not make gigantic gestures. He can't sing me romantic songs nor move me into a slow and sweet dance. But he can write the most sincere love letter. The one that really goes deep into my bones (asus. hehe.) He doesn't do that on a regular basis, yet when he does, I know he put a lot of effort in writing his thoughts and emotions. This Valentines, instead of giving me a card, he wrote me a very long letter. And I gave him a book (yeah, I'm so novel like that. haha) He loved it, by the way. So that's all good.
Food Quality--3.5; Price--4; Ambiance--5; Service--4; Accessibility--5.
I wasn't entirely happy with my order. Carbonara my go to pasta. And yes, I'm a chocolate addict. But not of white chocolates. Ergo, I found my pasta a little too sweet for my taste buds. Oh but the dessert was to die for!
101, Level 1, The Terraces