For our anniversary getaway in the City of Pines (Baguio City), we stayed at
PNKY Bed & Breakfast
. The budget traveller in us chanced upon this fairly great deal courtesy of
Groupon
- a 3D/2N stay at 45% off its original price. The deal comes with daily plated breakfast and a complimentary lunch (or dinner).
PNKY is located Leonard Wood Road, a perfect location to have a quiet and romantic vacation. It's situated just outside the heart of the city, but not too far if you want to enjoy the cool Baguio breeze while strolling at night. Commuting from one place to another proved to be very convenient as well.
We were booked at the Baguio Blue Room, which sits a king-size bed and a single bed. A family of four can be comfortably accommodated in this room.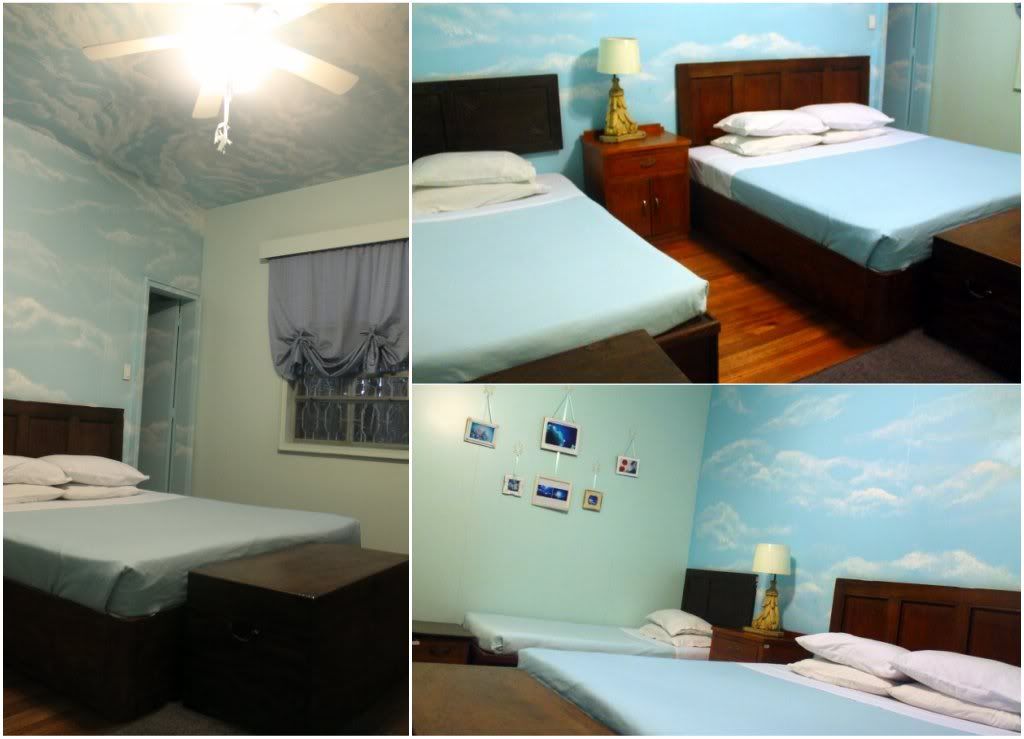 I couldn't be happier with the room that we got. Everywhere I look, I see blue! I particularly loved the blue sky-clouds painting on the ceiling and walls. Like most establishments in Baguio, our room does not have aircon. Yet, come nighttime, we were freezing with the cold temperature. The already-thick sheets and comforter were not even enough to keep us warm.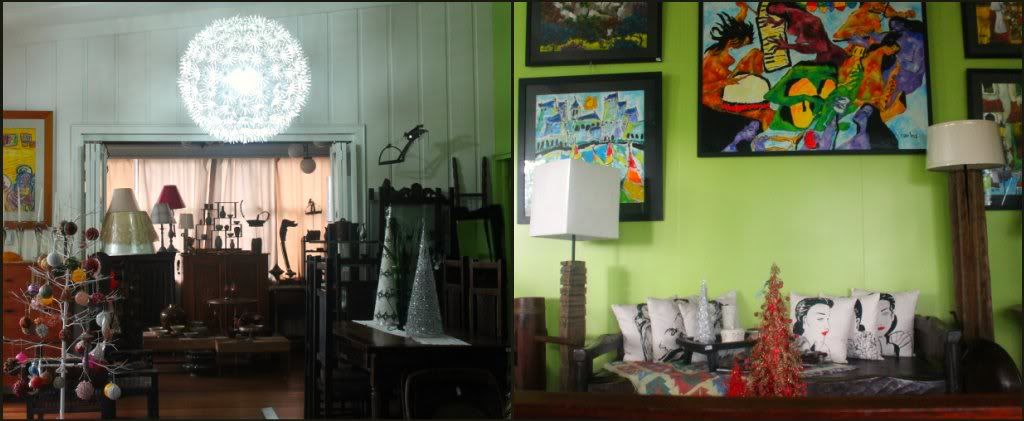 PNKY is actually a house that was converted into a bed & breakfast inn. In the receiving area, numerous art works and nifty crafts are being displayed for sale.

A perfect place to enjoy the scent of pine trees.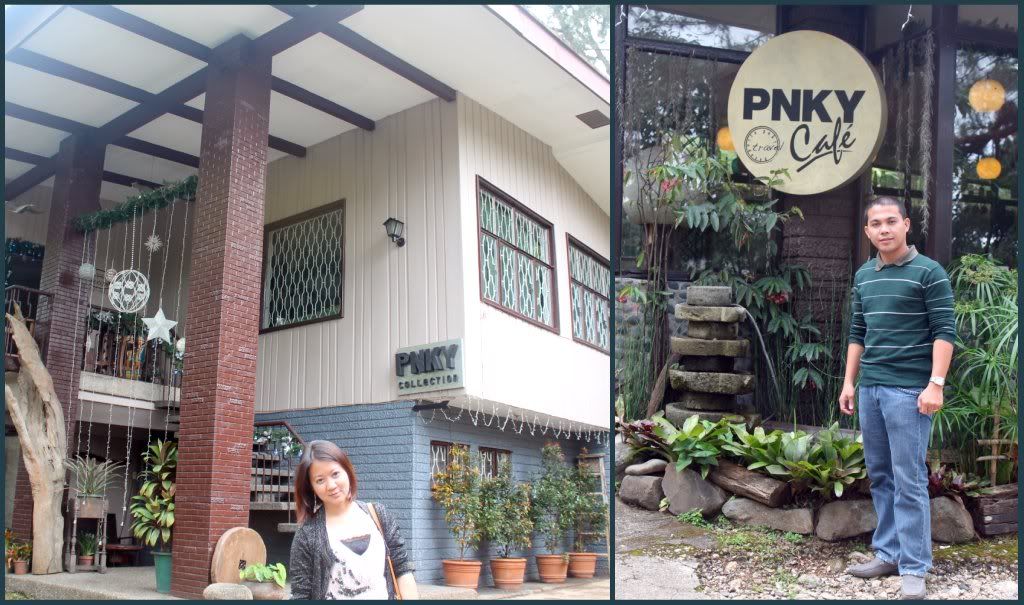 Right beside the inn is their cafe.

Don't you just love how they made use of vintage maletas?
A romantic nook where we chose to have our complimentary lunch.
PNKY Bed & Breakfast
13 Leonard Wood Road, Baguio City
Contact No.: 0922-818-4247
Map: