Here's a summary of the activities we did in Boracay:
1. ISLAND HOPPING.
Our trip was on a tight budget but lady luck was on our side (Read more on that
HERE
). And she did it AGAIN! We got to join the other Toastmasters for island-hopping for FREE (
since some of those who availed of the early bird promo sadly have to fly back to Cebu right away
).
Banca-racing with fellow TMs. I think 3 bancas were hired, all for Toastmasters.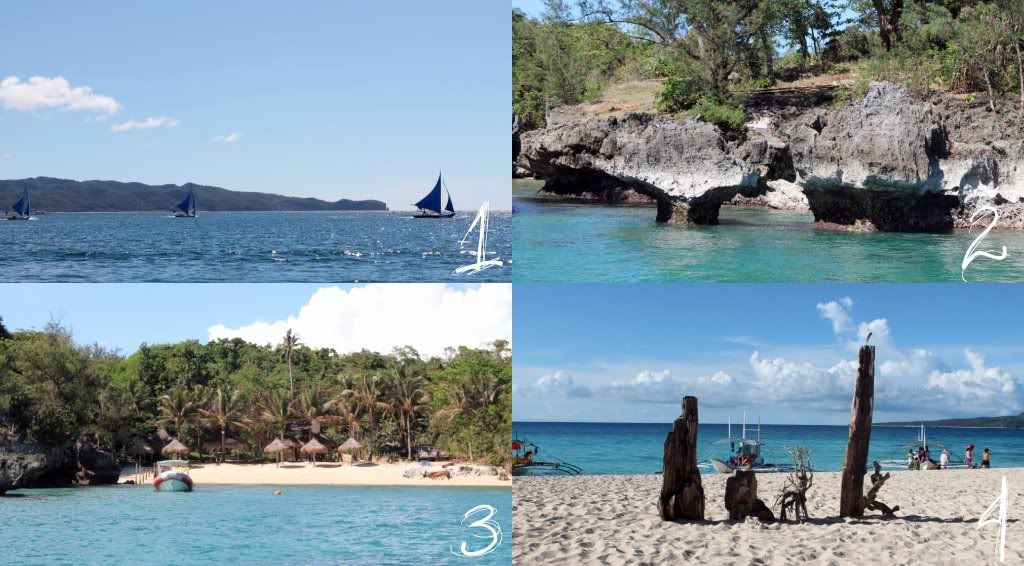 (1) Passed by blue sails. (2) Rock formations in the island. (3) A private & exclusive cove. (4) Stop-over at Puka Beach.
We obviously didn't mind the scorching heat of the sun.
It was here in Puka Beach that I mimicked Anne Curtis' opening scene in the movie "No Other Woman". But for the protection of my legal profession, I'd rather not post the pictures. Haha. I'll leave you with this instead.
2. NIGHT-LIFE.
Believe me when I say that the island is filled with interesting people/things. When you are in Boracay, staying in your hotel/resort room at night is a big no-no. You'll be missing a lot, swear.
See what I mean? Lol.
3. FOOD TRIP.
Food stalls and restos sprout like mushrooms in Boracay. You'll go crazy on which restos to try out. From fine dining, to fastfood, to street food. Name it, they got it.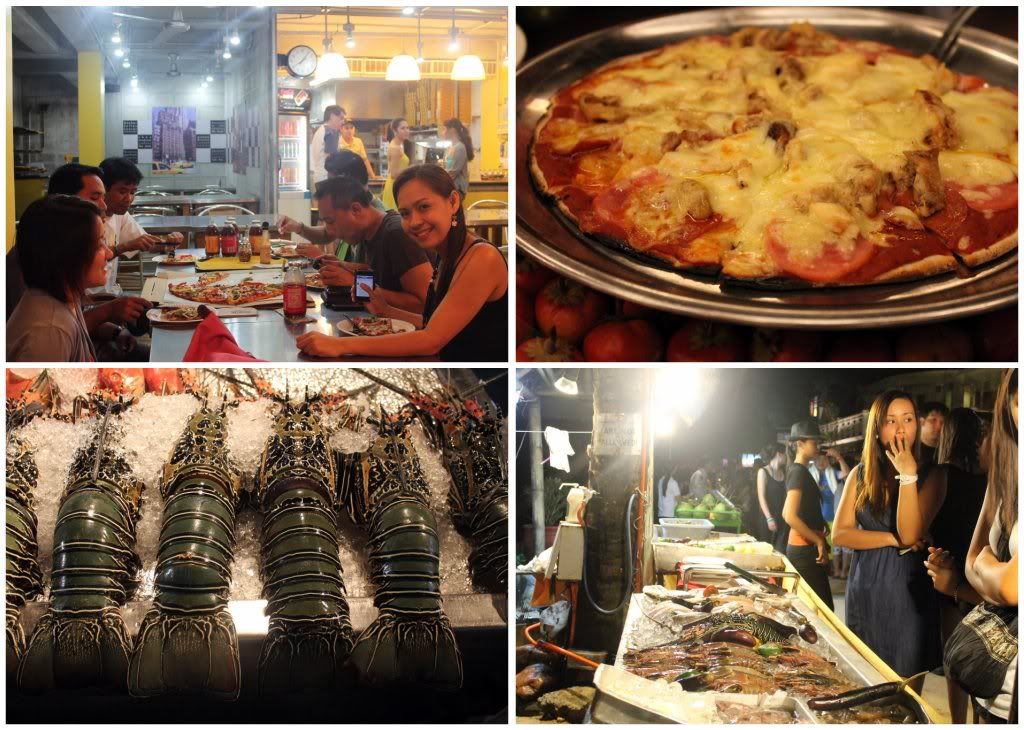 Pizza. Seafoods.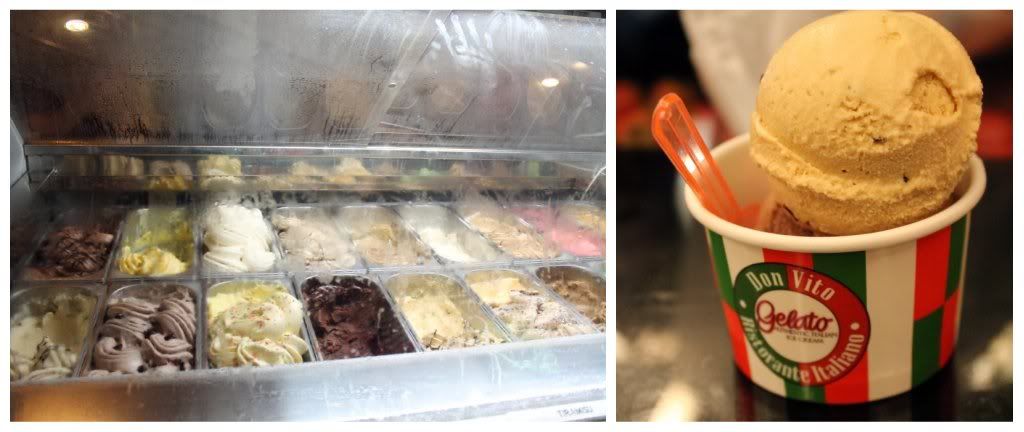 Two scoops of Gelato for Php 100 only!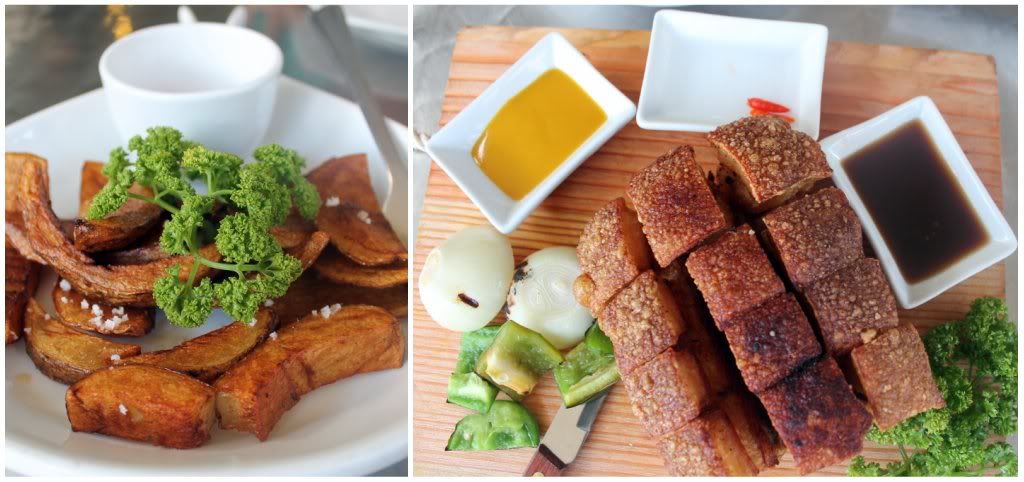 Potato skins & The Ultimate Belly @ I love Backyard BBQ (D'Mall).
4. SHOPPING.
Boracay is accessories heaven! I went
loca
with the very affordable accessories. I bought a statement necklace at Php 200+, more or less of the same kind with the one I bought in Cebu at Php 400+!! Hhmm... Feather earrings are being sold at less than Php 100. Chunky bangles also less than Php 100. Wooven floppy hats less than Php 200. Fedora hats less than Php 400.
5. HELMET-DIVING.
How much? Only Php 400-500 for locals but for foreigners, they charged as high as Php 3,500! Talk about overpricing!!!
Where to avail? You don't need to look far because there are persistent-close-to-annoying "agents" who offer you a wide array of activities to do in practically every nook and corner of Boracay. You won't miss them,
believe me
. Be careful though and inquire if they are licensed by the operator or not. Then you make haggle to the max on the price. They can go really low especially if you are booking by group.
6. CHASING SUNSETS.
Never miss the Boracay sunset. It's a sight to behold.
7. SWIM.
I have to admit, I am not a beach person for the sole reason that I don't want to get tan lines. But how can I say no to this?
8. NONSTOP CAM-WHORING.
Need I say more? Haha.
Needless to say, I FELL IN LOVE with Boracay. I certainly won't mind going back there, if time and money permits.