We had dinner here on our first night in Baguio.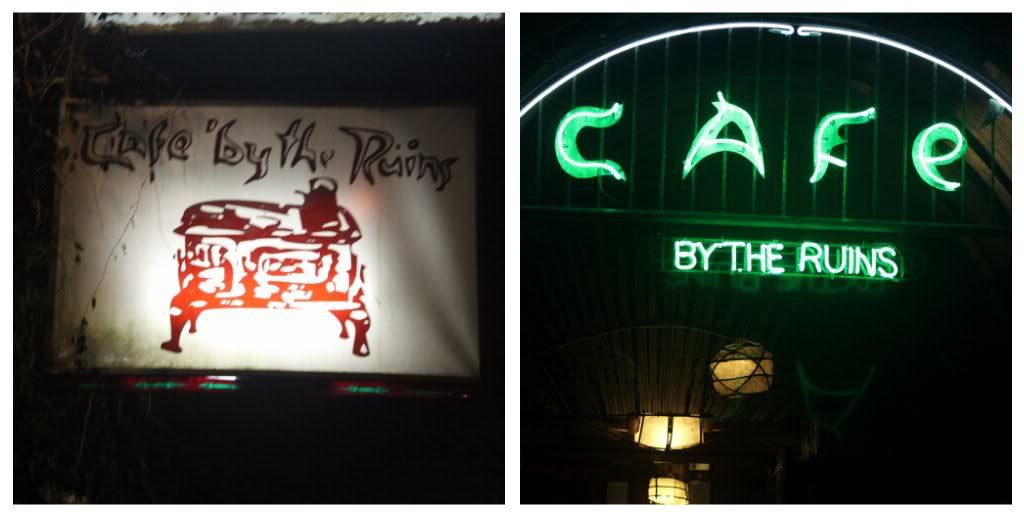 Cafe by the Ruins
is one of the must-visit dining places in Baguio. It sits right across the City Hall.

Here's what we ordered:
When in Baguio, don't miss to try their fresh strawberry shake.

During our visit, there was a group of locals sitting around what seemed like a bonfire, minus the bonfire (you get it? Hehe). Actually, it was a place to set-up a bonfire, but on that night, there was none. Some of the locals were playing instruments, some were chanting. Others were dancing to the enchanting music that was produced.
I was curious on why it was named as Cafe by the Ruins. After googling, I found out that the 'ruins' they are referring to are the remains of this garden theater.